Our business-driven node.js web development services include:
Step 1

API Development And Integration

Step 2

Plug-ins Development

Step 3

Product Support and Maintenance
The Aspect of NodeJS Technology
Decision to take the right platform for the business project is tough because there are so many options available in the market. But clients can go with NodeJS technology because of its amazing features like :
Step 1

Code execution Speed

Step 2

Less Mitigate, because its never buffering capability

Step 3

It responds in a Non-Blocking Manner
With proficiency in NodeJS web development, our passionate Techies at Webshark, help worldwide clients in developing Web Applications, Android applications with navigating insights as well as building real-time chat-related applications as per the Business requirement.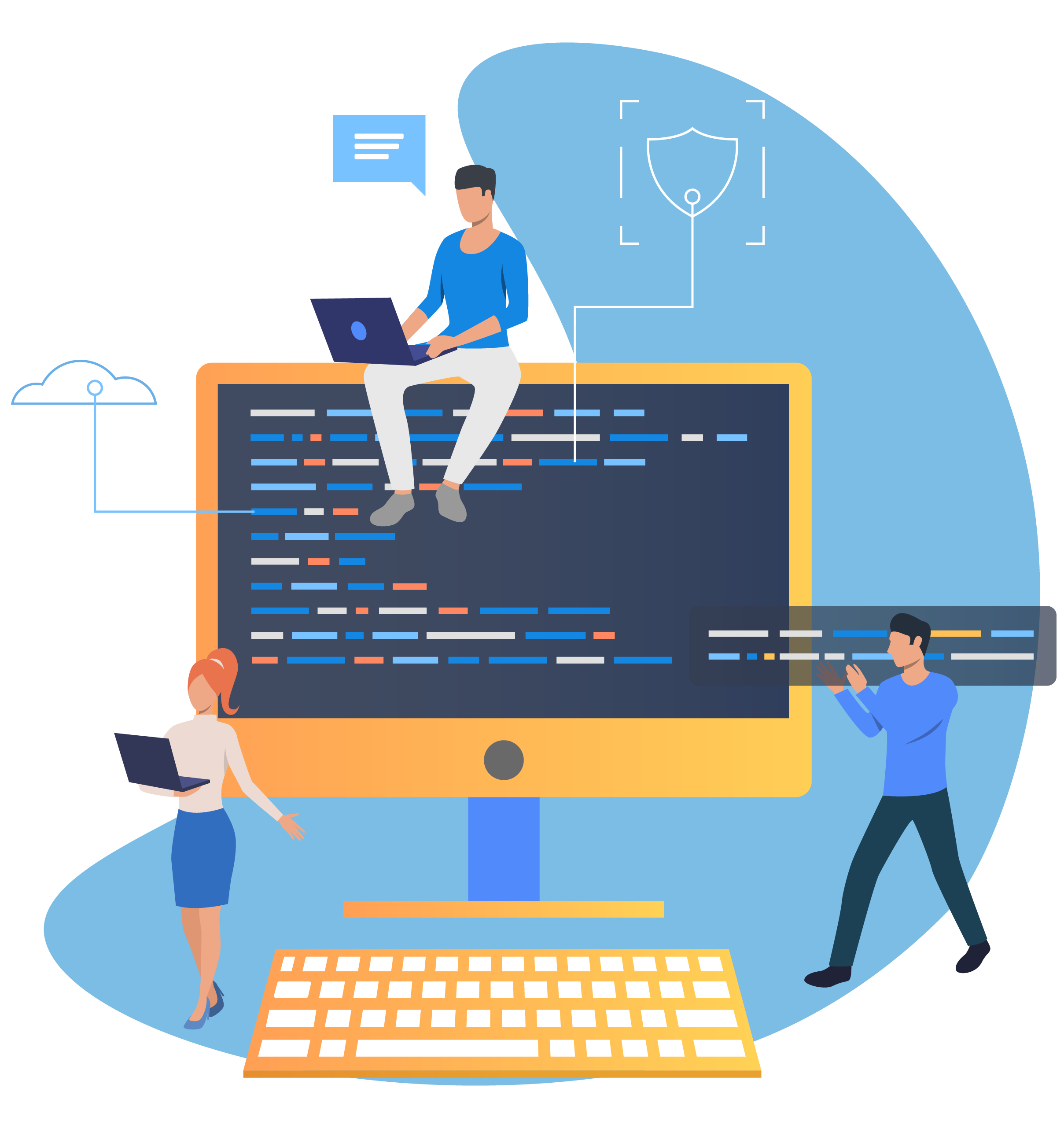 Why choose Node.JS for Web Development
Build a rapid, Secure and latest web App with Node.JS Development. When it comes to developing JavaScript-based apps, Node.js is popular for delivering stunning tasking capacities. Here's the reason why you should go for Node.js web development solutions

High Speed
Node.js is highly recognized for its speed because it utilizes one string rather than utilizing several strings for accelerating the system.

Real Time Apps
Working with a node.js environment, you can develop multi-user real-time web applications with amazing authority and easiness.

Low Development Cost
Enriched with improved and advanced functionalities and features, the pricing incurred for node.js development is relatively low.

Front-end & Back-end Development
Node.js can be used for fastening both front-end and back-end applications.
Why choose Webshark for
Node.js Web Development
Being the best Node.js web development company in Bangalore, Webshark is recognized for serving modern business needs and delivering the best of Node.js value and compliance. Here's the reason why we can be the best option when it comes to building Node.js apps
1. What are the benefits of using Node.js for web app development?
Node.js offers many benefits for web app development like rapid development, increased efficiency, speed execution of code, highly scalable, strong backing, an ideal solution for microservices, etc.
2. How much does it cost to develop a Node.js Project?
The cost of Node.js project development depends on several factors such as the development platform, project categories, project complexity, country of developer and number of features you need in your app. Contact us with your requirement to get the development cost.
3. What are the benefits of outsourcing Node.js development?
Here are some of the key advantages of outsourcing your Node.js development project in a country like India:
Low development and operational cost
Flexible to work according to your time-zone
Access to experienced developers
Reduced development times
Assured quality services
State-of-the-art technology
A better understanding of different platforms
4. Which is better: Node.js or Python?
It is hard to define which is best as both, Node.js and Python have their pros and cons and both are used for different kinds of projects. Node.js is better for Web Applications and Website Development while Python is better for Back-end App Development.
5. Why choose NODE.JS for Web Development ?
We Build a fast, Secure and modern web application with Node.js Development. When it comes to developing JavaScript-based apps, Node.js is better for providing excellent task capacities. Here's why you should always choose for Node.js web development solutions:
Superior Data Handling
Scalability
Front-end & Back-end Development
Low Development Cost
High Speed
Real-Time Web Apps